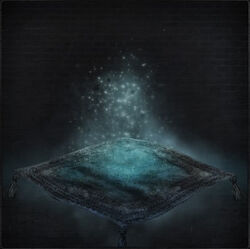 Arcane Haze is a material in Bloodborne.
Description
In-Game Description
Material used in a Holy Chalice ritual.
The tiny smatterings of haze that are found in certain ritual materials. Sometimes required for special rites.
The additional rite Sinister Bell makes the bell-ringing woman appear, and when she rings a sinister bell, hunters from other worlds will be beckoned as adversaries.
Availability
Usage
Arcane Haze can be used at a Ritual Altar, in order to create a Chalice Dungeon.