Ad blocker interference detected!
Wikia is a free-to-use site that makes money from advertising. We have a modified experience for viewers using ad blockers

Wikia is not accessible if you've made further modifications. Remove the custom ad blocker rule(s) and the page will load as expected.
Welcome to the Bloodborne wikia!
Introducing
Bloodborne
, the latest Action RPG from renowned Japanese developer
FromSoftware
released on 24 March 2015, exclusively for the PlayStation 4 system.
Please Note
: This wiki is under construction, and invites players to add/update useful information to the database.
About
Face your fears as you search for answers in the ancient city of Yharnam, now cursed with a strange endemic illness spreading through the streets like wildfire. Danger, death and madness lurk around every corner of this dark and horrific world, and you must discover its darkest secrets in order to survive.

Bloodborne Wiki
Featured Videos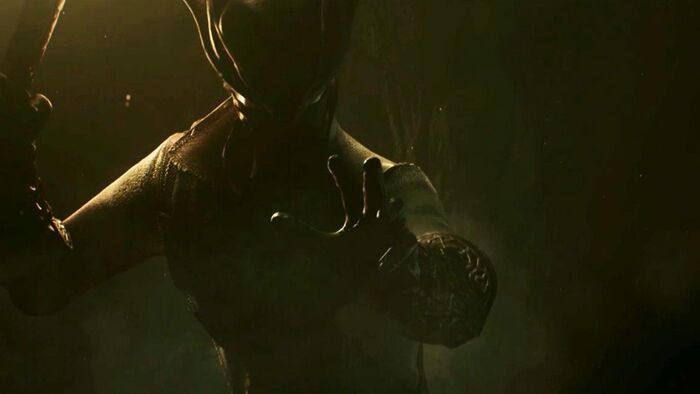 Gallery
Which Origin (Starting Class) will you choose?
News
September 15th, 2015: Bloodborne expansion, titled "The Old Hunters", confirmed to be released November 24th. A bundle (main game + expansion) is said to be available a month later. Source
June 26th, 2015: Bloodborne expansion confirmed to be in production, more information to come later this year. Source / Source
March 24th, 2015: Bloodborne has officially been released! Please bear with us as we update the wiki with information.
November 20, 2014: New areas, weapons and a new hunter revealed Source
November 12, 2014: Bloodborne delayed to March 25th in order to ensure the quality of the game. Source
November 7, 2014: New information regarding Bloodborne will be revealed on November 20th.
September 18, 2014: New Bloodborne's TGS gameplay trailer features co-op. The game will be released in EU and North America on February 6th Video
September 16, 2014: Bloodborne's Alpha is inviting players right now. Source
September 11, 2014: Bloodborne will get a brand new trailer at Tokyo Game Show. Source
September 1, 2014: Bloodborne will launch on February 5 in Japan. First copies of the game will include artbook and mini soundtrack CD. Source