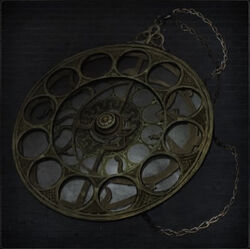 The Celestial Dial is a Key Item in Bloodborne's The Old Hunters DLC.
 Description
In-Game Description
A celestial dial that functions with the giant astral clock in the Grand Cathedral.
When the dial is held up towards the Astral Clock, the clock will come to life and reveal a secret to its curious interloper.
Location
Use
The Celestial Dial unlocks the secret of the Hunter's Nightmare by allowing the Hunter to access the Fishing Hamlet.
Notes
Trivia
When using this item, the player will trigger a unique animation.
Videos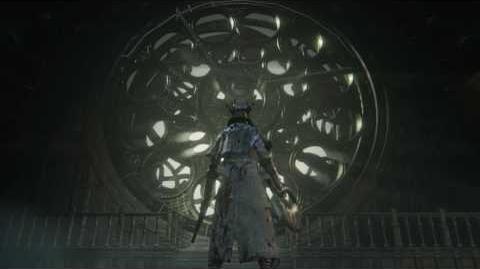 Gallery