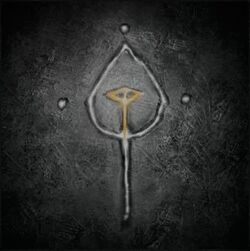 Communion is a Caryll Rune in Bloodborne.
Description
In-Game Description
A secret symbol left by Caryll, runesmith of Byrgenwerth. Several runes relate to "blood", including "Communion," which raises the maximum number of blood vials one may carry. This rune represents the Healing Church and its ministers. Blood ministration is, of course, the pursuit of communion.
Effects
"Communion" rune. Higher blood vial maximum. (+1 per version)
Notes
While 20 Blood Vials should be more than enough at any given time, having the two best Communion runes can provide players the necessary resources to take long excursions of exploration within Chalice Dungeons.
Trivia
Gallery