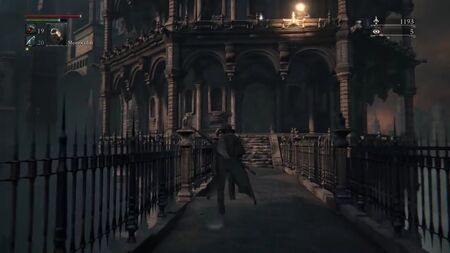 The Healing Church Workshop is a location in Bloodborne. It is located in the Cathedral Ward.
Location
The entrance to the workshop is a door to the right just past the Cathedral Ward Lamp.
Description
The Healing Church Workshop is a tall tower, filled with enemies and chests. The Radiant Sword Hunter Badge can be found here, as well as various other loot.
Enemies
Connects to
See also: Lamps
Trivia
Unlike most locations in the game, there is no lamp associated with this area.
Videos
Ad blocker interference detected!
Wikia is a free-to-use site that makes money from advertising. We have a modified experience for viewers using ad blockers

Wikia is not accessible if you've made further modifications. Remove the custom ad blocker rule(s) and the page will load as expected.