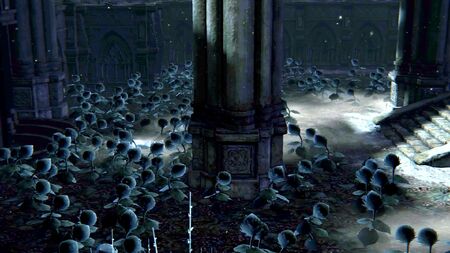 Lumenflower Gardens is a location in Bloodborne. It is located in the Upper Cathedral Ward. The Lumenflower Gardens lamp becomes available after defeating the Celestial Emissary.
Note that this lamp is very close to the Altar of Despair.
Description
Enemies
Bosses
Trivia
Lady Maria seemed to have a liking for lumen flowers.
Connects to
See also: Lamps
Videos
Gallery
Ad blocker interference detected!
Wikia is a free-to-use site that makes money from advertising. We have a modified experience for viewers using ad blockers

Wikia is not accessible if you've made further modifications. Remove the custom ad blocker rule(s) and the page will load as expected.