The Lumenwood Garden is a location in Bloodborne's The Old Hunters dlc.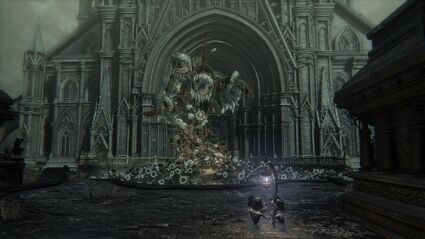 Description
The arena of the Living Failures.
Connections
Boss
Notes
Trivia
The Lumenwood itself is quite bizarre, it is essentially an overgrown lumenflower, but its size is beyond extraordinary. Perhaps, much like the Living Failures and Clocktower Patients, it is a mutated being.
The Milkweed rune description states that those who take that oath become a lumenwood.
Gallery
Ad blocker interference detected!
Wikia is a free-to-use site that makes money from advertising. We have a modified experience for viewers using ad blockers

Wikia is not accessible if you've made further modifications. Remove the custom ad blocker rule(s) and the page will load as expected.