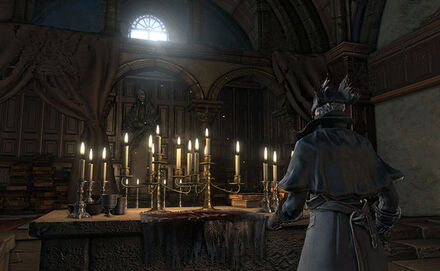 The Memory Altar is an object in Bloodborne.
Location
It is located inside the Workshop in the Hunter's Dream. It can be used by the Hunter to equip Caryll Runes. Note that the Rune Workshop Tool is required to use the Memory Altar.
Description
In-Game Description
With the proper workshop tools, one can memorize Caryll runes. Memorizing Caryll runes yields various effects, including improved character stats and increased capacity for holding Blood Vials and Quicksilver Bullets.
Gallery