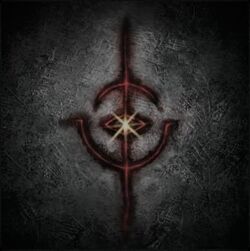 Moon is a Caryll Rune in Bloodborne.
Description
In-Game Description
A secret symbol left by Caryll, runesmith of Byrgenwerth.
A transcription of "moon," as spoken by the Great Ones inhabiting the nightmare.
Gain more Blood Echoes.
The Great Ones that inhabit the nightmare are sympathetic in spirit, and often answer when called upon.
Effects
"Moon" rune. Acquire more Blood Echoes.
Notes
Trivia
Videos