Singles count as Album covers
10. Lie Detector by 24hrs and LIL PUMP
This cover is really hot and pleasing, to me at least.
9. Three Cheers for Sweet Revenge by My Chemical Romance
I don't have to justify this one. I just like it anyways.
8. Savage Mode | 21 Savage & Metro Boomin by 21 Savage and Metro Boomin
I like the clean looking Bowie Knife piercing what looks like a rose. Plus, with Metro Boomin on production, his name in the album made it sound better.
7. Skateboard P by MadeinTYO
Madein Tokyo really out did himself with this work of art, truely. This is more of traditional japanese art with the small hint of Hip-Hop culture.
6. LUV is Rage 2 by LIL UZI VERT
Uzi has looked better, since he looks like he is in mid yawn, but the stuff behind him is all really cool and is a nice touch.
5. Painting Pictures by Kodak Black
This one looks very unique in it's own quirky way. This is really unlike Kodak to do, but he did it and did it well.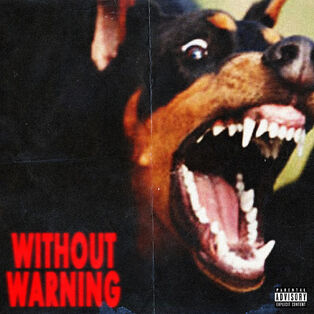 4. LXRDSZN by SCARLXRD
This is just a gray brain. I still like it a lot so don't get mad.
3. Rich Forever 3 by Rich the Kid
I loved Invader Zim as a kid, so this parody of the show looks really cool and brings back memories.
2. Sremm Life 2 by Rae Sremmurd
Remember Rae Sremm? Good times... 
1. Without Warning by 21 Savage, Offset and Metro Boomin
This one is very simple, but is really badass.